With your patient portal you can
1. View problems,
2. View allergies,
3. View your current medications and request refills
4. View lab results
5. View your last vitals
6. Message your providers
7. Authorize access for a guest to view your account
8. View Health Records - This is a view of the Summary of Care.
9. Download Health Record
10. Send your records to New Doctor
Viewing Your Health Records: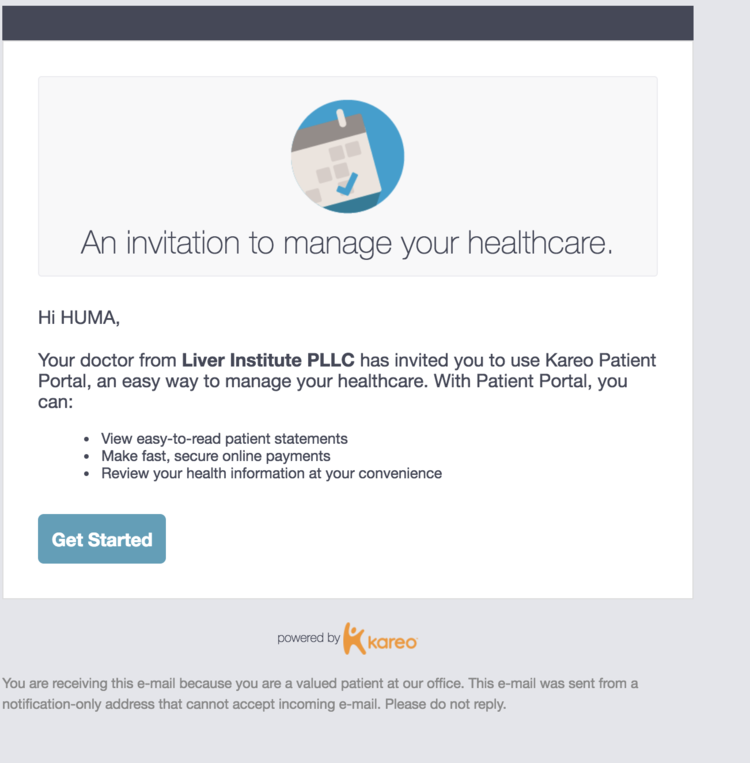 Step 1: Email Invite
If you did not already receive an email invite to join patient portal, let one of the staff know and they will make sure to send it. Follow the directions in the email to create your account.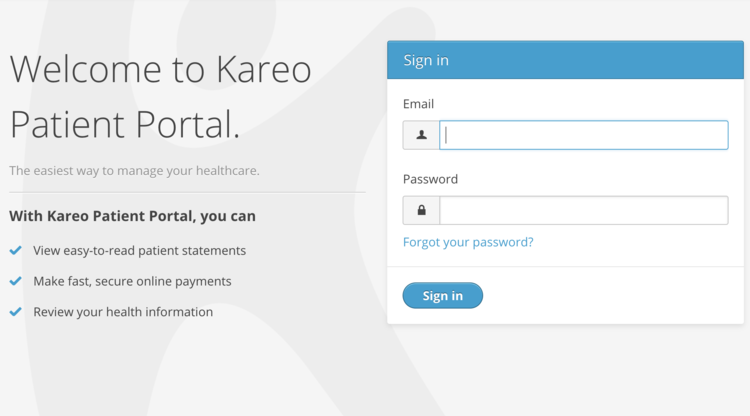 Step 2: Logging in
Log in to portal.Kareo.com with the Email and Password you created from the link in the email invite. This will take you directly to the patient portal Dashboard.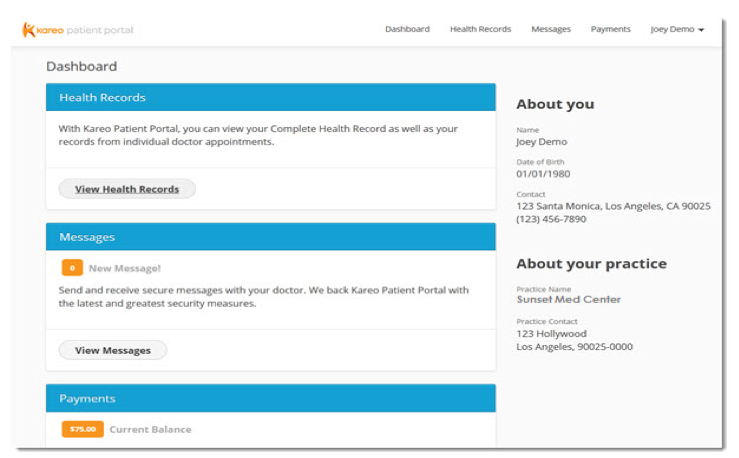 Step 3: A quick view to your health records
Click on View Health Records. By scrolling down, you can view a summary of your labs, vitals, medications, problems and allergies. You can view your lab result by clicking on each test from the Labs & Studies Section. You can also scroll down in the Dashboard page to send a message.

Step 4: Viewing, sending or printing health records
To view your full health record or a printable version of it, click on Actions, highlighted below, on top of the Health Records page. Pick a data range of the health records you want to see and click on View. You can also use the Actions tab to send or e-mail your health records to another provider.